ShawnLiv iPhone iPod iPad Guides, Free Apps Download, Review, Tips and Tricks
Dictionary Professional Edition – iPhone, iPod, iPad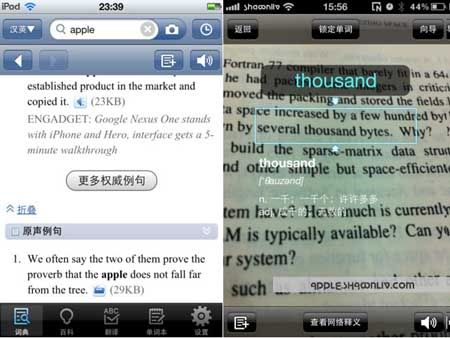 Developer: Netease Youdao
Categories: Reference
Release Date: Feb 29, 2012
Language: English
Size: 25.3 MB
Price:Free!
Requirements: Compatible with iPhone, iPod touch, and iPad.Requires iOS 3.1 or later
Description
In brief, Youdao Dictionary is your portable multi-lingual dictionary, offering free and immediate full text translation services. The Professional Edition provides the massive local dictionaries.
Read the rest of this entry »
Your Translate APP for iPhone, iPod and iPad
Developer: Google Mobile
Categories: Reference
Release Date: Jan 05, 2012
Language: English, Arabic, Catalan, Chinese, Croatian, Czech, Danish, Dutch, Finnish, French, German, Greek, Hebrew, Hungarian, Indonesian, Italian, Japanese, Korean, Malay, Norwegian, Polish, Portuguese, Romanian, Russian, Slovak, Spanish, Swedish, Thai, Turkish, Ukrainian, Vietnamese
Size: 2.2 MB
Price:Free!
Requirements: Compatible with iPhone, iPod touch, and iPad. Requires iOS 3.0 or later
Description
Google Translate — Translate words and phrases between more than 60 languages using Google Translate for iOS. For most languages, you can speak your phrases and hear the corresponding translations.
iPhone Home button not working
To that point, the video shows a quick fix to unresponsive iPhone home button. In Short, flick the home button with your finger.
Overall, base on the comments, it work just nice to fix the problem.
Read the rest of this entry »
iTunes Apple: Great, Useful and Respected Dictionary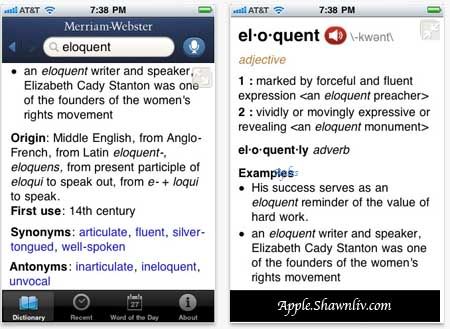 Developer: Merriam-Webster, Inc.
Categories: Reference
Release Date:Apr 11, 2011
Language: English
Size:19.3 MB
Price:Free !
Requirements: Compatible with iPhone, iPod touch, and iPad. Requires iOS 3.0 or later
The free Merriam-Webster app brings America's most useful and respected dictionary to your iPhone.
Description
#1 Free Reference App on the iTunes Store, 1/7/11. In addition to all the definitions from Merriam-Webster's Collegiate Dictionary, the app offers voice search – to let you look up a word without having to spell it – along with synonyms, antonyms, example sentences, Word of the Day, and more. A great tool for reference, education, and vocabulary building.
Read the rest of this entry »
Latest Updates of Cydia/Installer Applications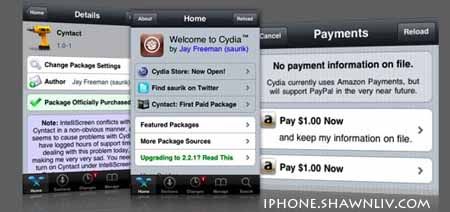 5-Row QWERTY Keyboard: QWERTY keyboard with the row of numbers.
20 Second Lock Screen : Makes the lock screen stay on for 20 seconds instead of 5 seconds
Activator : To launch them with gestures, status bar taps, and hardware button presses.
AddCallHistory: To add calls which haven't occured into the iPhone call history.
afc2add : Package to add afc2 service for USB browsing of filesystem.
Read the rest of this entry »
Google Mobile App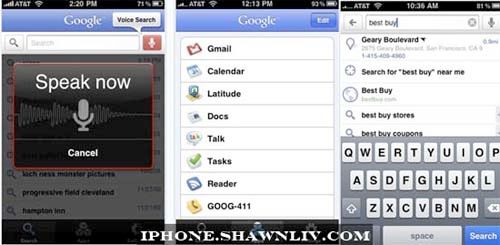 Categories:Reference

Release Date:2009-12-09

Size:2.8 MB

Price:Free
Description
Search Google quickly using your voice and your location.
Read the rest of this entry »
Categories
Quick Pick
Buy Me Coffee
Recent Posts
Blogroll