ShawnLiv iPhone iPod iPad Guides, Free Apps Download, Review, Tips and Tricks

This is a Chinese website where user able to watch all kind of Free TV channel included FIFA worldcup. The website only work on mobile phone and only available in Chinese language.
Backup your Apple's device APP and Records
iTool is an free application that allow users to backup their messages from Whatapp or Line. In brief, this free application available for Windows and Mac users (English / Chinese Version only). Here the five simple steps to backup apps and records.
1. Click here (PC/Mac) to Download the free app.
2. Connect your iPhone to your computer and run the application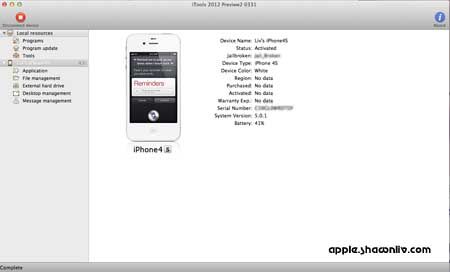 Read the rest of this entry »
Simple ISPW Downloader For Windows and Mac
Just Select and Click to download iPhone Software to your computer. One of the easy way for apple users to download ispw. In brief, this software develop by Vitaly Parovishnik and available for Mac and Windows.

Read the rest of this entry »
Tips to Manage your iPhone files without iTunes

In brief, this program features as iPhone manager. Its function as transfer your files, backup and manage your digital media files such as music, music, photo and books. In particular, all the features are function without using itunes.
Read the rest of this entry »
Tips to Manage your iPhone files without iTunes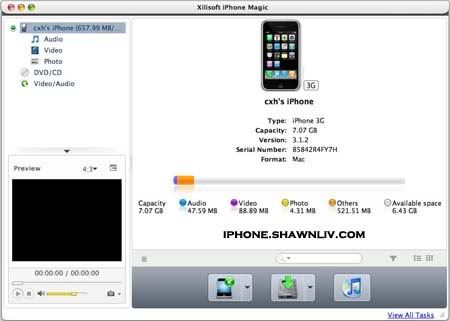 In brief, Xilisoft iPhone Magic for Mac is an iPhone management. This Mac iPhone copy software makes it possible to back up iPhone music, videos, movies and photos to Mac and copy all the files from iPhone to iTunes. Moreover, Photos and videos recorded by device can be also read and exported now to your desktop.
Read the rest of this entry »
Tips to Create Your Free Iphone Ringtones
1. Open iRinger


2. Click on "IMPORT" to begin


Read the rest of this entry »
Categories
Quick Pick
Buy Me Coffee
Recent Posts
Blogroll