Apple blog reviews, tutorials, news and info. About everything iPhone, iPad, Apple Watch, Mac and iOS.
Tip to make a Free Cheating Phone Call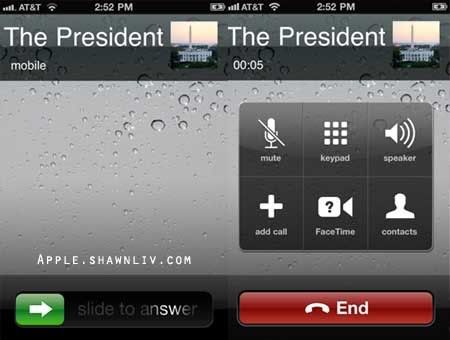 Developer: Excelltech Inc.
Categories: Entertainment
Release Date:18 January 2011
Language:English, French, German, Italian, Japanese, Spanish
Size:17.4 MB
Price:Free !
Requirements: Compatible with iPhone, iPod touch and iPad. Requires iOS 4.0 or later.
Fake-A-Call Free on Your iPhone
Description: This app is intended for entertainment purposes only and does not provide true calling functionality.
The #1 fake calling app! Make your iPhone (or iPod Touch) ring on demand! Fake an incoming call from your boss, your wife, or a celebrity at the tap of an app! Get out of bad dates, impress your friends, and prank your enemies!
★ Just like a real call!
★ Fully functional keypad / speaker / mute / contacts buttons!
★ Fake A Call at the press of a button, or have it delay and call you at a specified time!
★ Select from 9 voices to start talking to you when you answer the fake call. Just ad lib your end of the conversation for an ultra realistic fake call!
★ Can't think of what to say to the voices? Choose from 9 scripts to play when you answer the phone. Just answer and repeat what the voice says — answer the fake call and the app will tell you what to say to sound like a doctor, lawyer, or just someone who really needs to go!
★ The 18 voices and scripts not enough? Record your own or buy additional voice / script packs with in app purchase!
★ Voices fully functional with speaker and hold buttons!
★ Escape a bad date, boring meeting, or just impress your friends!
★ Easiest and most fully functional fake caller application!
★ Free version is fully functional and fully customizable! It just has ads on the setup screen!
What's New In Version 4.01
Password protection option added
Full screen caller image setting added.
Missed call screen added.
Categories
Quick Pick
Buy Me Coffee
Recent Posts
Blogroll