Apple blog reviews, tutorials, news and info. About everything iPhone, iPad, Apple Watch, Mac and iOS.
What you Must-Have Cydia Apps & Tweaks 2012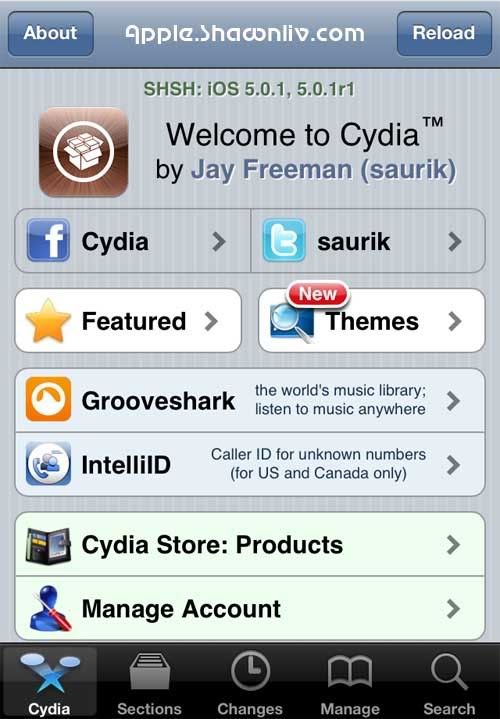 List of the the Applications

1. Installous
– It is a download application and definitely the best cydia apps. You can find and install all kind applications.
2. Winterboard
The most important cydia apps, allows the user to customize your iPhone of a wide range of themes. It is capable of changing your icons, wallpapers, lockscreens, & sounds.
3. dTunes
Special Design for music fanatic. It function like iTunes and you can grab music directly to your device.
4. AppSync for OS 5
– Synchronize unsigned (cracked) apps with iTunes
5. ifile
– It is a Explorer for your device.
6. sbsettings
– A must install, provide a number of shortcut keys (fast open wifi, 3g, hide icon and etc)
7. IntelliScreenX
– Provides what iOS 5 notification Center doesn't provide such as next meeting, weather report, Email, Calender, Facebook, Twitter Feed, News, Text Messages on iPhone 4S or iPad 2 "Slide to Unlock" screen.
8. 3g unrestrictor
– Bypass Apple's 20MB 3G restrictions specially for whatever purpose you want.
9. BiteSMS
– Extra features such as Quick Reply, Quick Compose, Scheduled Messages, Auto-Forward, Auto-Retry, Passcode Lock, Privacy, Delivery Reports, Contact Pics, Easy Pick Smileys, Templates, Signatures and more!
10. WinterBoard
A must install Cydia App for adding beauty and style to your iPhone 4S or iPad 2.
11.T weak: OverFlow
– Add a coverflow effect to your dock icons
12. Tweak: Infinidock
– Add as many icons to your dock and scroll back and forth between apps in the dock
13. Celeste
– It is a new cydia tweak will allow you to send files & photos via Bluetooth from your iOS device.
14. InstaURL
A jailbreak tweak that allows users to perform web searches from anywhere on your iDevice.
15. Status Bar Seconds
– Enable your idevices to display seconds as well as in the time on the notification panel.
16. MyWi
– A popular tethering app that creates WiFi Hotspot to connect laptops or mobile devices to share your internet connection.
17. OpenSSH
-An important utility that allow users to manage iPhone and edit its system files. It lets you connect to your iPhone, iPad or iPod touch over WiFi and transfer files from your computer to your iPhone.
CYDIA SOURCES LIST Click Here
Comments Off

on Top Essential Cydia / Jailbreak Application 2012
| January 27th, 2012
Categories
Quick Pick
Buy Me Coffee
Recent Posts
Blogroll