Apple blog reviews, tutorials, news and info. About everything iPhone, iPad, Apple Watch, Mac and iOS.
Great mirror for your device! Zoom Mirror HD !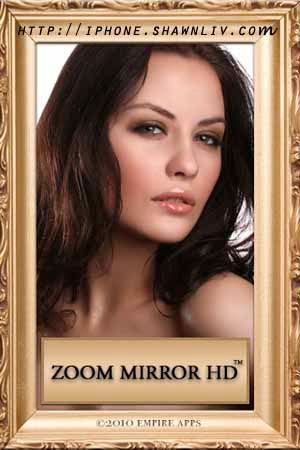 Company:The Empire Group LLC
Categories:Utilities
Release Date:2010-09-26
Size:1.7 MB
Price:Free !
Requirements: Compatible with iPhone and iPod touch (4th generation)
Requires iOS 4.0 or later.
Description:
Zoom Mirror HD for iPhone and iPod Touch – Free
Great mirror for your device !
Categories
Quick Pick
Buy Me Coffee
Recent Posts
Blogroll