Apple blog reviews, tutorials, news and info. About everything iPhone, iPad, Apple Watch, Mac and iOS.
Transfer Voice Memos from iPhone to Computer
Just few Simple steps to transfer your Apple Voice Memos to your Desktop or finder. Overall, there are 2 common methods. First, through iTunes.
Open iTunes and dock your device via USB

Read the rest of this entry »
Comments Off

on How to export Apple Voice Memos to Desktop/Finder
|
Backup your Apple's device APP and Records
iTool is an free application that allow users to backup their messages from Whatapp or Line. In brief, this free application available for Windows and Mac users (English / Chinese Version only). Here the five simple steps to backup apps and records.
1. Click here (PC/Mac) to Download the free app.
2. Connect your iPhone to your computer and run the application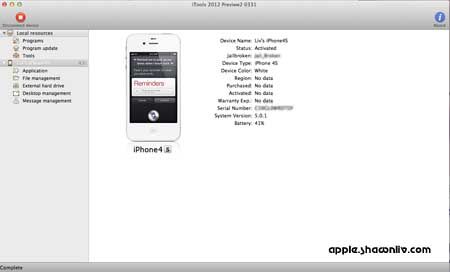 Read the rest of this entry »
Comments Off

on How to backup your Whatsapp/LINE messages
|
Remove those iPhone ads on web page view ?
For whatever reasons that you don't want to look at those advertising. You can easily remove the ads from web pages and enjoy viewing with text only under Safari. Generally, only 1 simple step to display this tip.
Just Tap on the Reader button on the top as shown below.


Read the rest of this entry »
iPhone & iPad Keyboard shortcuts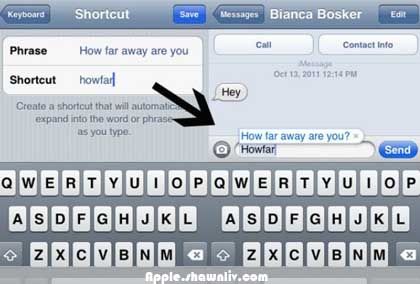 Tapping the same phrases every day every times? That a bit of wasting time.
Here IOS 5 allow users to create your own shortcuts that will magically transform into phrase you want.
Read the rest of this entry »
Comments Off

on How to Add New Short-cut for IOS 5
|
Improving iPhone4S Battery Life in 4 Simple Steps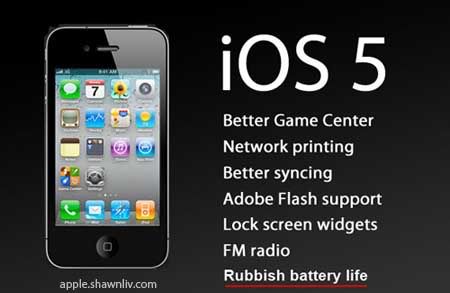 1. Disable Ping to save battery life
– Settings > General > Restrictions > Ping set to "OFF"
Comments Off

on iOS 5 battery Saving Tips – 4 Steps
|
Guide to Remove iPhone Backup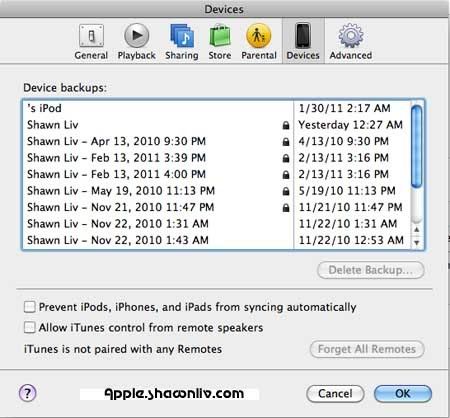 Here, the common method for ya to delete the backup on iTunes. Open your iTunes and Click on -> Preferences -> Devices tab -> Backups. Highlighting the backup you wish to delete and hitting the Remove/Delete button.
Read the rest of this entry »
Categories
Quick Pick
Buy Me Coffee
Recent Posts
Blogroll